Take your support experience to the next level

Lower support costs while increasing revenue and customer satisfaction
Communications customers prefer digital and social channels for quick answers. Our digital customer experience platform reduces cost to serve, improves NPS, increases new subscriber growth, and keeps tabs on agent efficiency.
Listen and respond to customers on social channels — at scale
Automated prioritization, pre-defined work queues and role-based UI enable your customer care team to expand its coverage without sacrificing quality.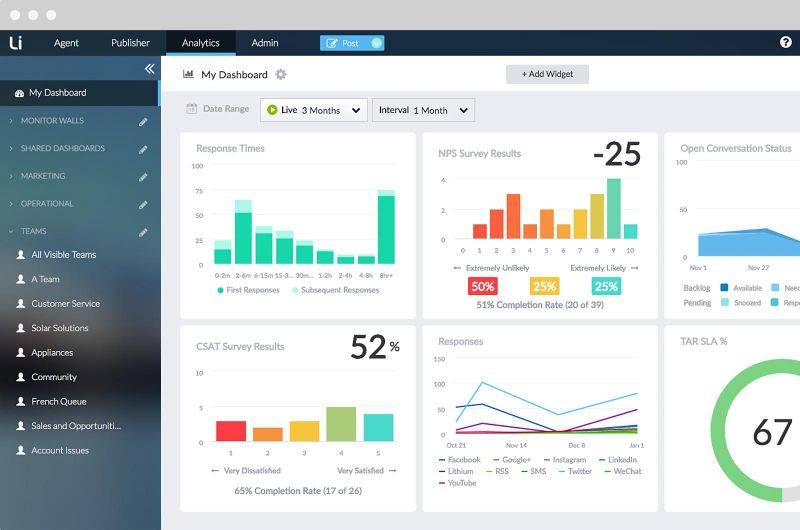 Enlist customers to provide peer-to-peer support
Turn your website into a social destination by incorporating forums, blogs and Q&A where customers respond to questions from peers, reducing your support costs.
Add customer context to your CRM data
Our analytics help you identify the content that drives engagement, along with the top influencers, experts and customers sparking conversations across social networks and your website.
Crowdsource knowledge
Capture advice and insights from peer-to-peer conversations and turn them into easy-to-consume knowledge articles that can be repurposed.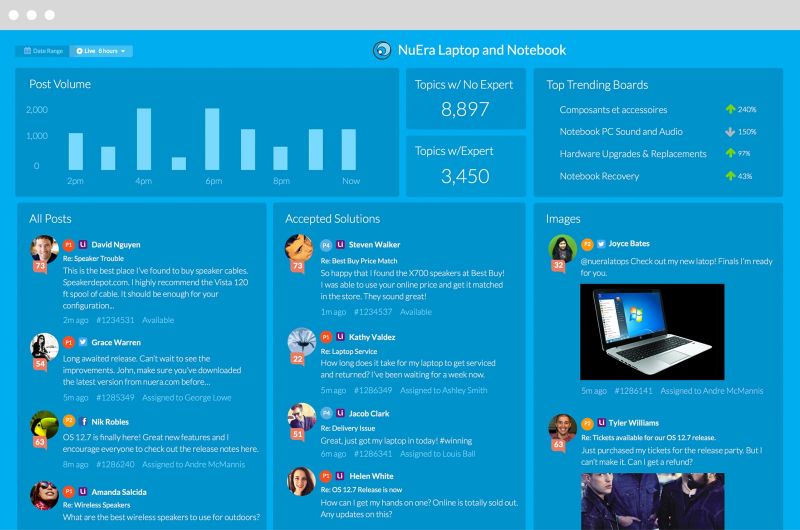 Optimize agent efficiency
Receive notifications about activity spikes, balance agent workload, and measure SLA and performance through real-time, configurable dashboards.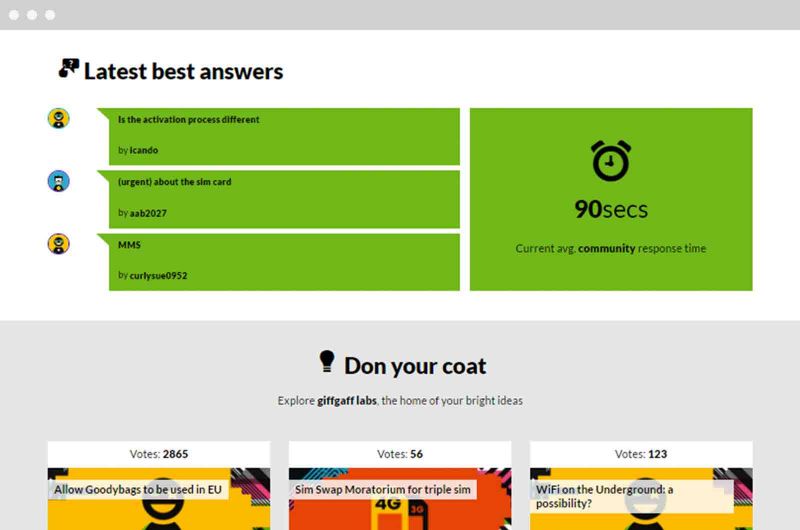 Learn how to succeed in digital customer experience
Ready to learn more?
Tell us a little more about yourself, and one of our experts will be in touch.
Thanks!

A Lithium representative will contact you shortly. In the meantime, take a look at some related resources that might interest you.