Social media and community solutions for financial services to build trust, loyalty and revenue
Deliver better customer support more securely
Customer expectations are on the rise when solving their issues, and improving CSAT/NPS scores and reducing costs are getting more complicated. Our platform provides one standard interface to engage modern banking and insurance customers across all digital touchpoints, while helping them be more secure and compliant.
Respond where your customers are
Your customers have gone digital and want responsive customer service. How are you adapting to support them? Make digital customer support easy, fast and scalable, while lowering costs.
Engage customers in their preferred channels
Make it about your customer, not you. No one likes being transferred from web to phone support, or email to a website. Quickly and easily help your customers solve issues on their own, through peers or directly through your brand.
Maintain security and compliance
Our platform offers secure verification, so banks and insurance companies can authenticate the identity of consumers who engage with them, enabling collection of customer information in a secure, brand owned environment.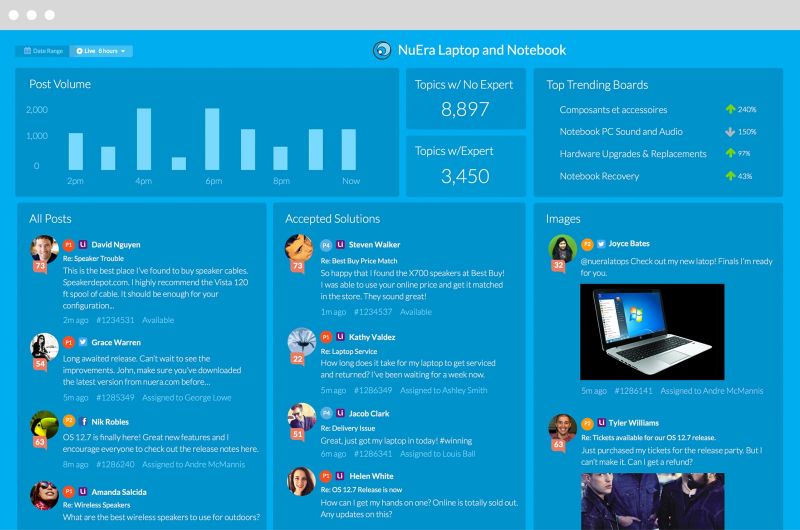 Publish content that resonates with customers
Build smarter digital marketing campaigns with Lithium Social Media Management. Know when to post and what content to publish by leveraging data.
Learn how financial services succeed in digital customer experience
Ready to learn more?
Tell us a little more about yourself, and one of our experts will be in touch.
Thanks!

A Lithium representative will contact you shortly. In the meantime, take a look at some related resources that might interest you.