Engage your customers when and where they need you with social media customer service solutions
Transform your customer service experience with the power of messaging, social, and community
Your customers want to find answers quickly online, whether it's through search or social media. When answers aren't readily available, they contact your call center as a last resort or worse, they won't engage with you at all. With Lithium's social media customer service solution, you can reduce costs by creating a better customer support experience—thereby increasing customer satisfaction.
Centrally and seamlessly manage customer engagements
Serve customers 1:1 with asynchronous messaging across social, web, mobile apps, and community. No matter the digital entry point, all inbound messages are prioritized and routed for a personalized agent response.
Answer customers quickly, at scale
Increase customer satisfaction and NPS by delivering exceptional customer service through peer-to-peer support, self-service and social care.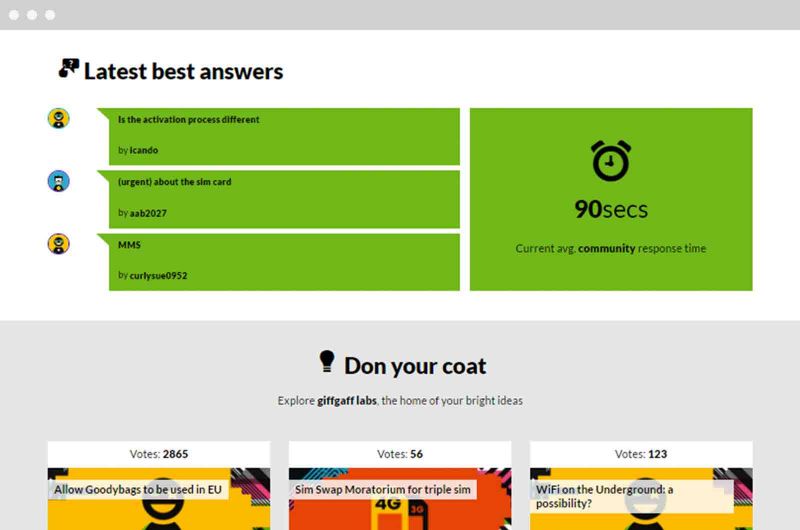 Save time and money by enabling your team to be as efficient as possible
Reduce customer support costs and increase call deflection with measurable efficiency gains by empowering your social customer service team to engage with customers at scale.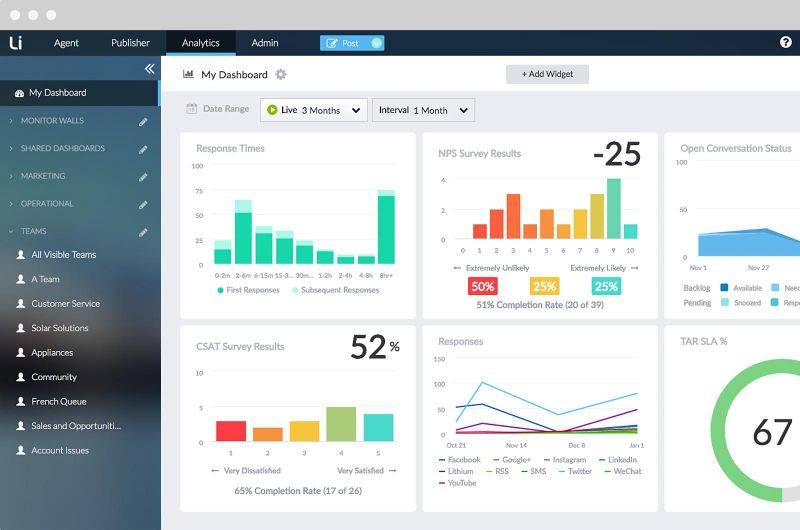 Provide more personalized service
Leverage customer data to understand the full customer journey so that you can provide a better experience for increased customer lifetime value.
"Telstra has leveraged Lithium products & services to build an entire digital ecosystem that transcends incumbent boundaries of segment, device, employee and customer."

— Monty Hamilton, Director, Digital Operations
The Lithium Social Customer Service Solution helps you
Reduce service costs and increase customer satisfaction
Holistic Customer Profile
Respond with more context by using the most complete customer profile that contains information across social networks, CRM systems, interests, influence, tags, and internal notes across departments.
Self-Service Options
Enlist community as the first line of defense for customer support. Drive requests through an online community and self-service knowledge base so your customers can quickly find answers
Robust Analytics
Real-time visibility enables organizations to get a pulse on their brand's social presence at any given moment. It also surfaces trends in customer discussions and how your customer care team is servicing inquiries.
Learn more about social analytics.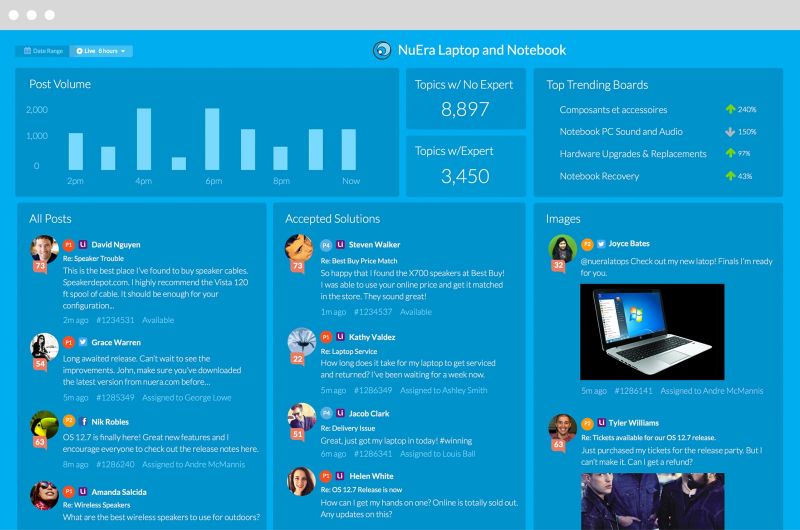 One platform to manage digital support at scale
Key features
Agent Efficiency

Empower your social customer care team to engage with customers at scale, maximizing agent efficiency and productivity.

Motivate customers to provide peer-to-peer support

Promote engagement and turn fans into superfans. Social customers gain status in the community as they help others with useful advice and recommendations. Learn more about gamification

Crowdsource knowledge

Capture advice and insights from peer-to-peer conversations, and turn them into easy-to-consume knowledge articles that can be published as an online resource. Learn more about crowdsourcing knowledge

Add customer context to the data in your CRM system

Our analytics help you deliver more personalized customer experiences as well as identify top influencers, experts and customers driving conversations across social networks and your website.

Intelligent post filtering

Our product will identify implicit or explicit requests for help so teams can focus on content relevant to them.

Expand Your Listening Capabilities
Take a quick tour
Get a taste for what it's like using the Social Response feature of Lithium Social Media Management in the real world. See workflows & features in action.
Customer service doesn't have to be challenging
The Lithium customer service solution will help your team do more for both your team and customers. Learn more about our products below.
Ready to learn more?
Tell us a little more about yourself, and one of our experts will be in touch.
Thanks!

A Lithium representative will contact you shortly. In the meantime, take a look at some related resources that might interest you.