Travel & Hospitality social customer care and engagement software
Travelers share everything on social. Are you there to help when they need you?
Social media is highly influential in people's travel decisions, as well as their perception about your brand. Your relationships between you and your customers require a trust you should protect.
Detect and manage crises as they happen
Our platform alerts you to potential issues and incoming traffic thresholds, and helps agents maintain SLAs, even during unexpected volume spikes.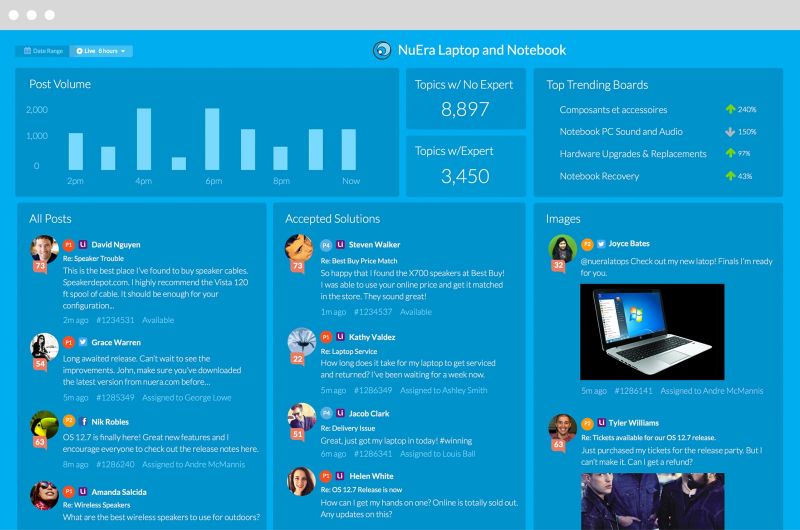 Authenticate consumers to resolve issues requiring personal data
With our secure verification, brands can authenticate travelers' identities, enabling the collection of personal data in a secure, brand-owned environment
Prove ROI with detailed analytics and dashboards
Our analytics show deep agent productivity metrics, CSAT, NPS, and conversation sentiment to show the business value of digital customer care to stakeholders.
Learn how travel and hospitality companies succeed in digital customer experience
Ready to learn more?
Tell us a little more about yourself, and one of our experts will be in touch.
Thanks!

A Lithium representative will contact you shortly. In the meantime, take a look at some related resources that might interest you.